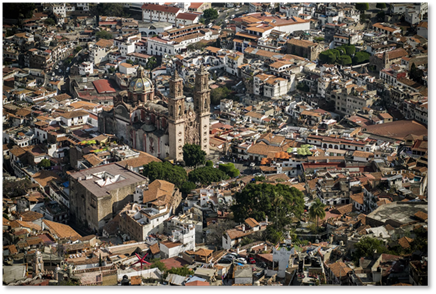 As a city expanding and flourishing, its population grows. Naturally, burdens on city as well as urban traffic systems is becoming real. A solution that optimize traffic systems and utilize manpower effectively to simplify the complex and complicated city traffics is in desperate need. Keep traffic flowing and help people get where they need to be, in a smarter and smoother way, is where it's at.
The key objective here is keeping everyone commute safely and behave responsibly in the sky, in this case. Optimizing the use of available transportation resources, and responding to traffic accidents, particularly malfunction cars, as fast as possible.
The Mexican capital city took an unexpected approach and launched cable car that usually used for tourism site to daily public transportation. The new cable car in the Mexican capital connects two ends of Iztapalapa, the most populous municipality in the country. At almost 11 kilometers, it is the longest cable car in the entire Latin America.
The crucial subject here now remains, how we keep the cars running smoothly and the people riding it safely. Cable car is a brand new public transportation concept that no one has ever guarded with, in the past, it is typically used only for tourism sites, which requires much less manpower to maintain and handles a lot less passenger capacity.
Extended coverage, captured details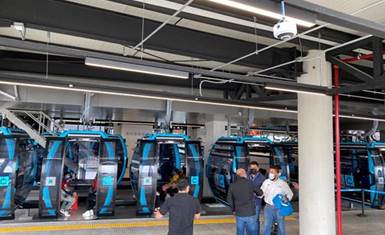 The travel time for the entire line is 33 minutes. The previous same journey was by car or bus and took an hour and a half or more depending on traffic. Considering the huge flow of people at the station, 4K Ultra HD Vandal-resistant Fisheye Fixed Dome Cameras were installed to cover as much angle as possible. 4K Fisheye Camera's Ultra wide angle lens has 360° panoramic image which can cover all the corners of the station. The equipment was arranged in the entrances, exits and passages of each station to grab every detail. Additionally, there is direct communication with the operator in the control center and free internet connection. Cable bus Line 1 has 377 cabins, each one of the cable has a capacity of transporting 10 people at a time.
Well organized system makes management smooth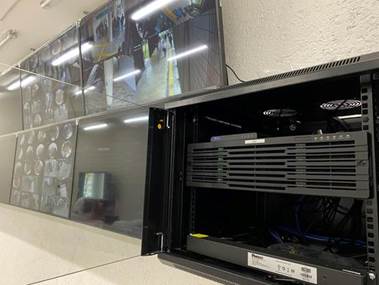 The service hours of Cable bus runs from 5:00 a.m. to 11:00 p.m. non-stop that is at least 18 hours a day, 7 days a week. As a result, a huge amount of data needs to be transmitted and stored every single day. Uniview chose Unicorn to handle the amount of data in this case. Unicorn integrates storage and video management. It can be connected to 2000 devices, adopts the master-slave mode, and manages cameras and NVRs in the monitoring system in a unified manner, providing convenience for customers. Central backup makes surveillance videos more secure and reliable. With the support function like real-time viewing, playback, sequence, video wall, electronic map, two-way alarm, and alarm plan, Unicorn's unified management of data can achieve efficient management.
In summary, the handful of challenges just outlined is by no means an exhaustive list; however, Uniview tended to every challenge with more to be expected. Surveillance industry makes a significant difference in people's life as well as businesses. Uniview has never stopped the pursuit of pragmatic solutions under different settings as well as the innovative state-of-the-art technology.