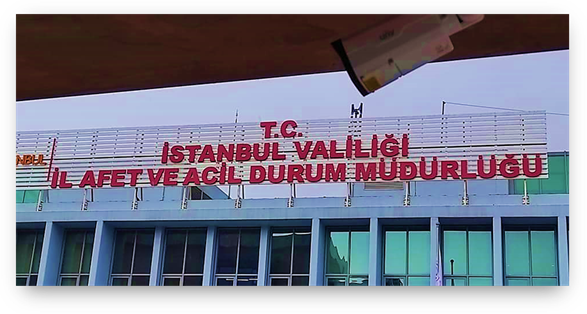 Istanbul AFAD (İstanbul İl Afet ve Acil Durum Müdürlüğü), responding to the unique structure of Istanbul, prepares the city for disasters with an organization and leading practices in accordance with the Turkish Disaster Response Plan of the Disaster Emergency Department of the Ministry of Internal Affairs (Ministry of Internal Affairs AFAD).
Dealing with emergencies, finding calmness within chaos
One of the important thing Istanbul AFAD does, is to react to disasters and incidents in a timely manner. Disasters come with chaos, chaos lead to damages. It is AFAD's job to keep damages under control. 700 UNV cameras were deployed and installed throughout the Istanbul AFAD, providing a safe and sound environment for its officers and the properties as well. With full coverage of cameras, Istanbul AFAD can make sure that there will be no distraction and anything else to hold back AFAD officers doing their job.
When disasters or incidents occurs, to grasp the scale of the matter and keep running control smoothly in command center, figuring out what is happening in the command center is as essential as outside street surveillance. As a matter of fact, people tend to overlook the importance of keeping an eye on the inside of the command center while a disturbance is created outside. Coordinating during chaos in disasters situations requires detailed information gathering from every corner, smooth communication and timely responses. So as to avoid unexpected attacks or injuries caused by any instructors, it is highly recommended to lay as much as attention on inside building surveillance.
Therefore, the bureau adopted a UNV solution that includes IPC2324SBR5-DPZ-F-A, the 4MP resolution of this camera makes sure that every detail will be captured to a tee. IPC2324SBR5-DPZ-F-A's smart IR function (up to a 50m/ 164ft IR distance) making sure the command center is fully covered and protected day and night. Additionally, IPC3232SB-ADZK-I0's SIP (Smart Intrusion Prevention) function helps the government buildings monitor the target area in real time more intelligently and reduce false alarms. Instructors or anyone with suspicious behaviors will be deterred.
Keep an eye on pathways for dispatches in case of an emergency
When trucks and vehicles are called out for an emergency, cleared out pathways become crucial. It is such a minor requirement that people tend to overlook unless something really happens. However, what surveillance meant to do, is to keep an eye on what people won't typically notice and prepare for anything that might happen.
Considering how busy the AFAD bureau is, perimeter protection like keeping cleared out pathways are all held to an high standard. Fortunately, our AFAD solution includes IPC3232SB-ADZK-I0, IPC2324SBR5-DPZ-F, NVR516-64, and etc., which installed at all entrances and indoors to cover all bases. Functions like Thermal / Radar increases accuracy, reviewing alarms from different dimension to reduced false alarm occurring rate; PTZ linkage improves adaptability, for easy deployment and central management; when it comes to consistency, PTZ auto tracking provides clear video footage for easier post-event investigations: in terms of durability and effectiveness, all-weather target detection, 24/7 comprehensive monitoring, and high-powered loudspeaker is designed to effective deterrence to reduce labor costs; last but not least, high-powered loudspeaker for effective deterrence.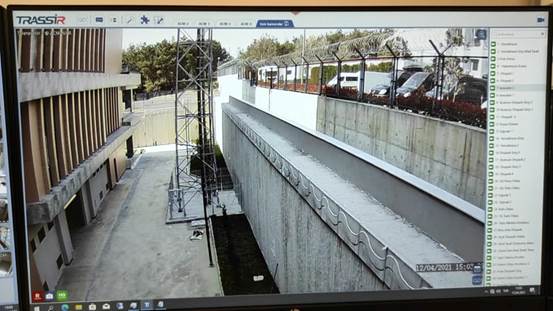 Various exhibition center requires different level of security
The Eagle in Disasters photography exhibition in the foyer area of the Service Building opened to visitors until March 4, 2022. During this period of time, civilians were welcomed to visit the show. These exhibitions were both educative and inspiring. Yet because the shows were open to the public, it required a different level of security than usual. In order to accommodate this specific requirement, cameras were installed at all entrances and indoors. IPCs were connected to NVR, using EZStation for central management to adapt various levels of security.

With the help from Uniview, Istanbul AFAD runs smoothly. Uniview insists on providing innovative and pragmatic solutions to all our clients in all kinds of area of expertise with our cumulative project experience and spirit to create.