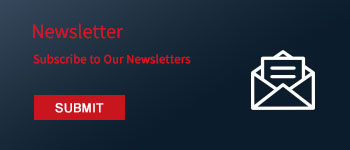 Official Partners
*Companies are listed from A-Z
Latin America
*Companies are listed from A-Z
Latin America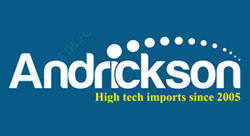 809-594-7269 / 809-591-1858
andrews@andrickson-wireless.com
paulino@paulinoredes.com
infosantiago@andrickson-wireless.com
www.andrickson-wireless.com

SANTO DOMINGO
Add: C. Leovilda del Villar #30, antigua Mayagüez, Ensanche Ozama, Santo Domingo Este.
SANTIAGO
Add: AV.Bartolomé Colón Esq. Texas ,Plaza Texas, Módulo 213, Santiago, R. D.

Somos una empresa dedicada a la distribución de equipos de Telecomunicaciones, Redes Inalámbricas, Telefonía IP, Enrute y Cableado.
Para Nosotros esto es más que un negocio, es una pasión
Miles de personas conectadas con nuestros equipos y cientos de empresas han dado el salto a la modernidad inalámbrica.

(56 2) 2240 75 00
mail@artilec.net
www.artilec.cl

Santa Marta de Huechuraba 6570 Huechuraba - Santiago

La Empresa Artilec nació en 1987 y desde entonces se convierte en el principal proveedor de soluciones de seguridad para personas y empresas, enfocándose hasta el día de hoy en: Trabajar con los principales productores de equipos de seguridad a nivel mundial; Potenciar de mejor manera al equipo profesional que asesora, capacita y entrega soporte a los clientes. Estas dos fortalezas hacen de Artilec una empresa líder en la industria de la seguridad electrónica.Estar siempre a la vanguardia en tecnología ha sido la clave que Artilec ha utilizado durante estos años de trayectoria, tiempo en el cual ha satisfecho, a través de productos de primera línea, las necesidades de los consumidores y clientes que los últimos años ha crecido de la mano de los avances tecnológicos.
Actualmente, Artilec cuenta con despacho a todo el país, donde provee de norte a sur con sus productos y servicios.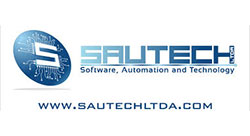 57-1-6560969
comercial@sautechltda.com
www.sautechltda.com

Calle 52A # 71A-36, Codigo Postal: 111071 Bogota-Colombia

Sautech es una empresa especializada en el desarrollo e implementacion de sistemas de integracion para edificios donde se cetraliza el control de seguridad y servicios basicos de la edificacion, brindado soluciones de control de acceso, paneles de alarma, CCTV, deteccion y extinsion de incendio y Automatizacion, asimismo es distribuidor directo de Uniview con servicio técnico local.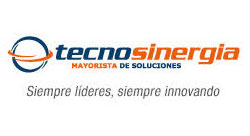 +52 (55) 12048000 / 01800 5555 832 (TEC)
distribuidores@tecnosinergia.com
www.tecnosinergia.com

Santo Domingo 220, Col. Industrial San Antonio, Azcapotzalco, CDMX, 02760 México. Branches: Guadalajara, Querétaro, Puebla, Veracruz, Merida, Monterrey.

Tecnosinergia es una empresa mexicana innovadora en la importación y distribución mayorista de productos de seguridad y tecnología y telecomunicaciones.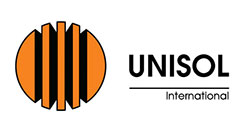 52-55-5564-3064
contacto@unisolmexico.com
www.unisolinternational.com

Unisol Mexico Tehuantepec 125 Col. Roma Sur Mexico, DF. 06760 Mexico

UNISOL International is an International Master Distributor of telecommunications and security equipment offering a universe of solutions in IP networking technology. With headquarters in Miami, FL and offices in Mexico City, Mexico, UNISOL International delivers world-class products and services to resellers and integrators of this revolutionary technology.
Please visit www.UNISOLInternational.com for more information on UNV products and service offering.